Lament of Mohini

Author: Varma, Shreekumar.

ISBN: 0-14-029730-8. Edition: 1. Pages: 235. Binding: Tp.

Pub.Date: 0004.

Summary: Novel set in Kerala,

Medieval to contemporary period.

               Price: Rs 295

a novel of passion...

Set in Kerala, South India.

Gopi Narayan, a publisher, is shocked to discover that an eccentric writer's latest manuscript is all about Gopi's own family, and includes sensational revelations. His attempt to find out more opens a door into the past. The novel is about a royal family and its escapades, and deals with the unique matriarchal system in Kerala for the first time in Indo-Anglian fiction. It shows how sobering the present can be for people who still live in the past.

"Varma's sleight of word is dramatic and dazzling. His pages teem with eccentric matriarchs and men of leisure, family feuds and lusty liaisons.." (The Hindustan Times)

"Varma exploits the form of the novel to the hilt. Indeed, he exhilerates in it. He unfolds the tale with the assured confidence of a master story-teller...What makes the book a pleasure to read is its rich humour... An enjoyable novel throughout, Lament Of Mohini will win its author admirers."  (The Statesman)

"Varma throws up portraits of family members that promise to remain etched in our memories.." (Indian Express)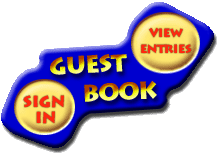 "Ganapathy was

the beginning...."

excerpts from the novel LAMENT OF MOHINI in this site

constitute copyright material.

they may not, in whole or part thereof, be

made use of or reproduced in any manner whatsoever

without the written permission of the author.